Taos Fall Art's Visionary Artist Awards are presented by the Taos Fall Arts Festival. The awards are presented at the Taos Fall Arts Open Reception.
The Visionary Artist award is an affirmation for actively working and exhibiting artists who contribute to and invigorate the growth of the living art community in Taos: artists whose works innovate, challenge, and bridge the boundary between the traditional and the cutting-edge. In creating their own paradigms, they bring generations together through inventiveness and originality combined with respect for the roots of this historic art colony.
The artists are selected by a Board of Review from a group of names nominated by local business owners and established artists. We are proud to support those who build toward the future. Visionary Artists are selected based upon their measurable impact upon Taos, its art scene, and the creative economy, along with their professional development as an artist and innovator.
And, as several rise to the top and shine a beacon of light upon both the history of the town's reputation and its movement forward into the future, their visions for Taos are extraordinary.
Every artist so honored is given a dedicated display wall at the Taos Fall Arts Festival, is featured in the Taos News and in radio interviews, and is included in marketing and advertising for the festival.
Gustavo Victor Goler 2023 Visionary Artist Award Winner
Hand carved Retablos, Bultos along with Stone Lithographs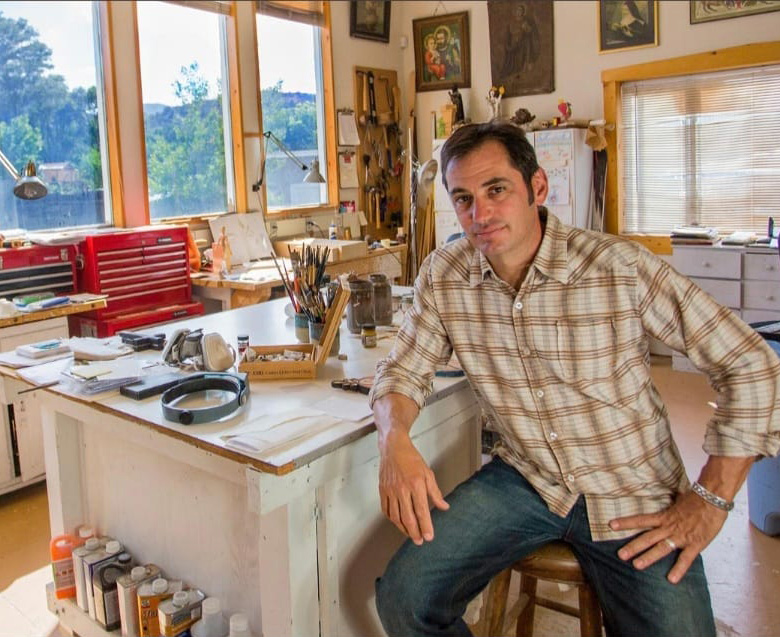 Meet Gustavo Victor Goler, recipient of Taos Fall Arts Festival 2023 Visionary Artist Award! Thank you Sandia BMW for sponsoring this year's Visionary Artist Award. You can check out more of his work at The Taos Fall Arts Festival, The Spanish market or at victorgoler.com.
Debi Vincent 2023 Visionary Artist Award Winner
Founder of Chokola bean to bar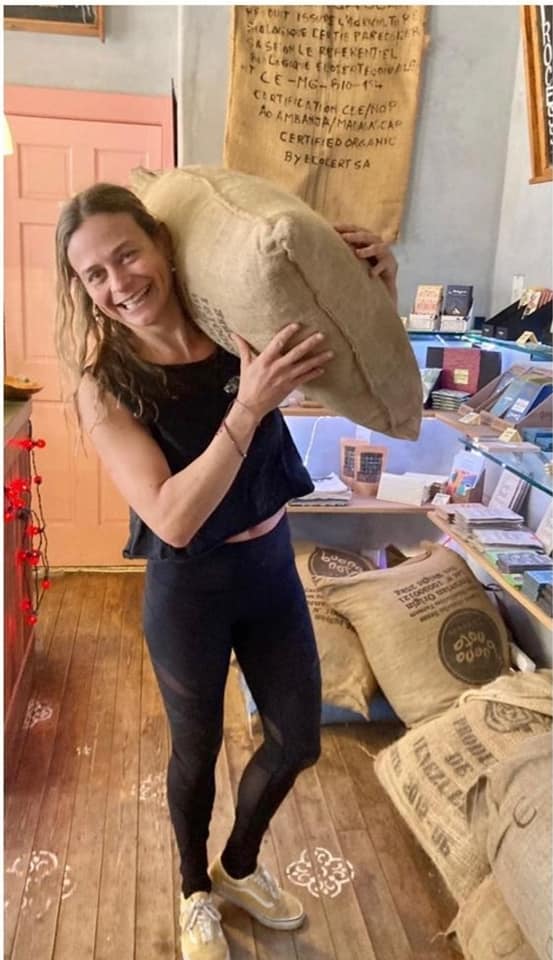 Meet Debi Vincent, Founder of Chokola bean to bar and Taos Fall Arts Festival 2023 Visionary Artist Award Winner! If you havent yet been by to Chokola off of Taos Plaza to sample their huge variety of artisinal chocolates, it is a must!
Thank you BMW for sponsoring our 2023 Visionary Artist Award Winners!
Sara Basehart 2023 Visionary Artist Winner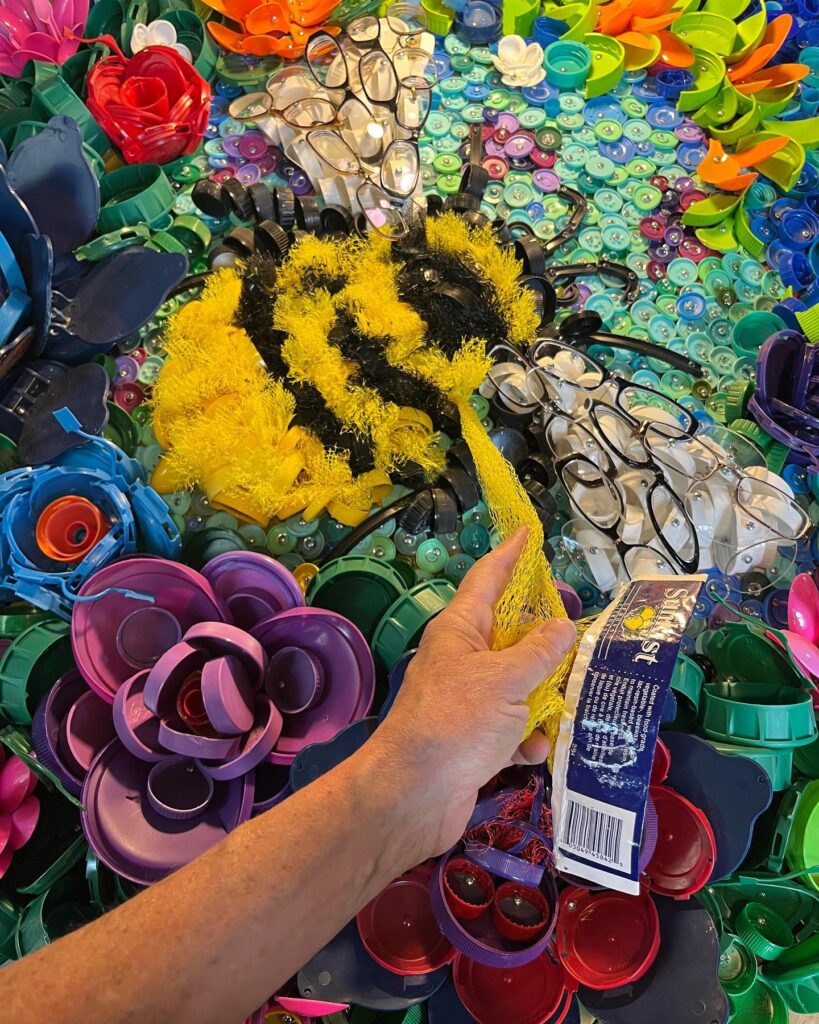 Come out and meet this year's Taos Fall Arts Festival 2023 Visionary Artist Winner, Sara Basehart! You can also visit her in her amazing upcycle store, SECONDS, on Bent Street.
Thank you BMW for sponsoring our 2023 Visionary Artist Award Winners!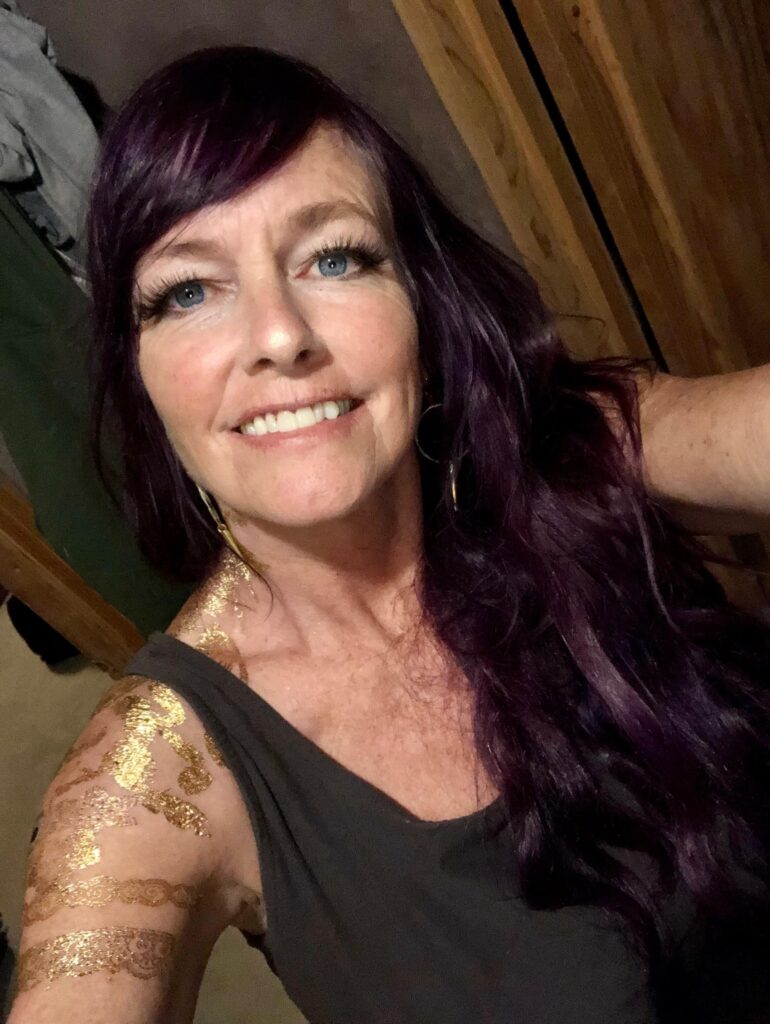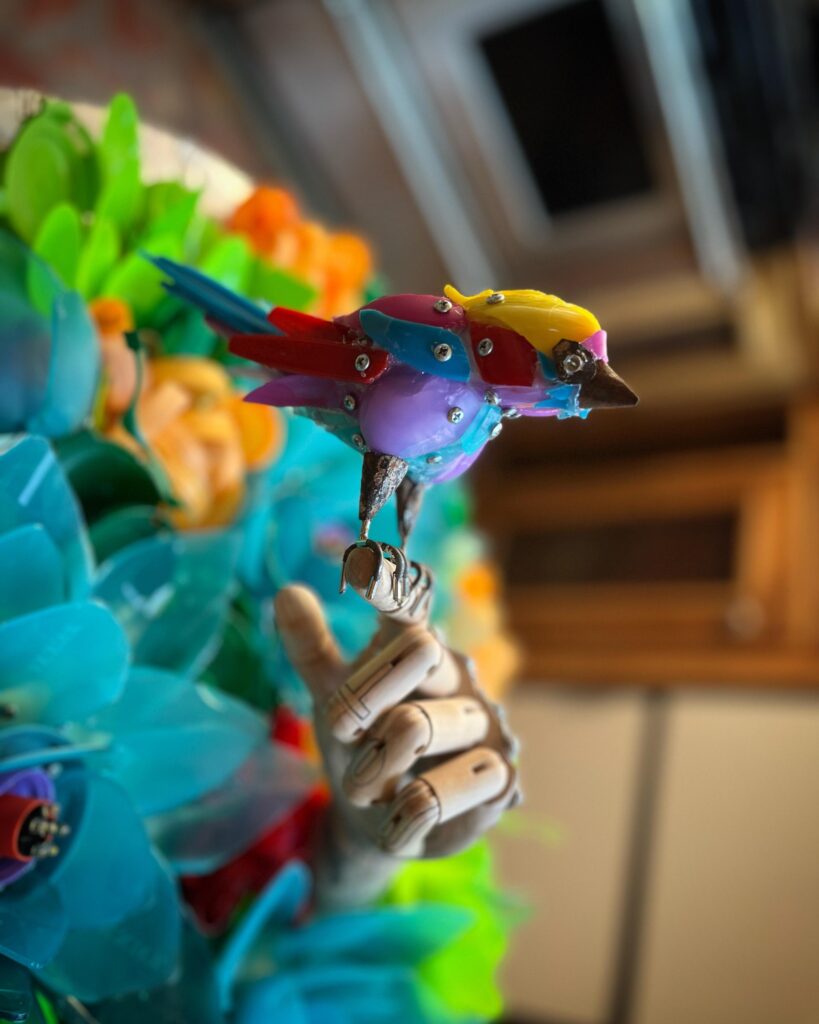 2022 Taos Artist Visionary Award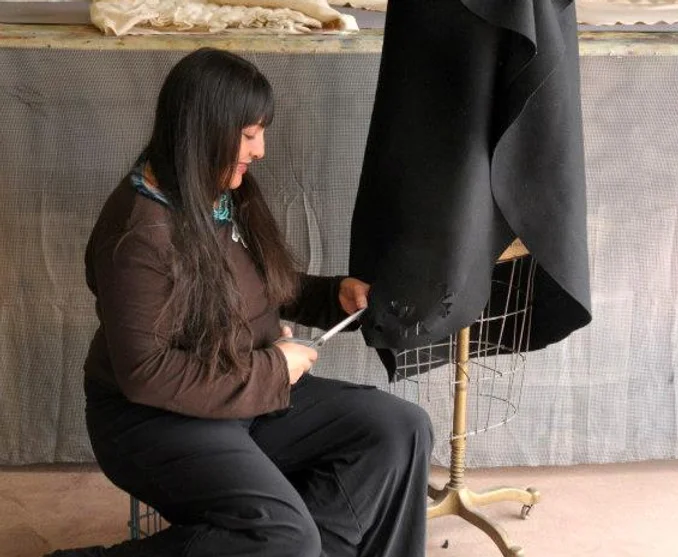 For over 20 years, Patricia Michaels has been producing one-of-a-kind haute couture that transcends cultures and defies fashion trends.
Growing up in Santa Fe, New Mexico, she was surrounded by beauty—in culture, landscape, and art, all which greatly influenced her design aesthetic. Her Native American culture is deeply rooted in New Mexico, and as a child, she spent a lot of time at Taos Pueblo where many of her family, including her grandparents, lived.
In this majestic, untouched terrain, Patricia received a unique education—the environment became her teacher, and with the help of her elders, she learned to respect and honor the process of working with her hands and heart.
2020/2021 Taos Artist Visionary Award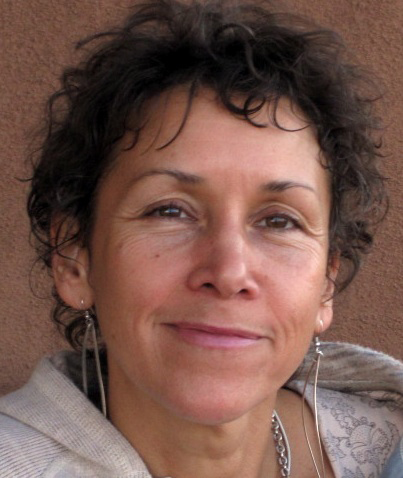 "There are more microbial species on Earth than stars in the galaxy. Thanks to DNA sequencing we are now able to see them and understand how they too are in peril."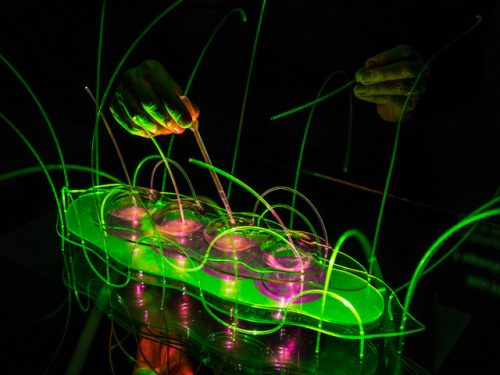 Agnes Chavez is an interdisciplinary artist, educator and founder of the STEMarts Lab whose work integrates art, science and technology as tools for social and environmental change She uses data visualization, light and sound to create immersive and educational sci-art experiences that seek balance between nature and technology. Chavez collaborates with scientists to raise awareness to the importance of scientific literacy to understand the world around us and become informed global citizens. She recently completed Fluidic Data, a collaborative permanent installation at CERN which visualizes data from the Large Hadron Collider.
BIOTA is a data visualization installation that explores biodiversity loss through the micro-macro lens of new sensing technologies. From DNA sequencing to satellite remote sensing to micro algae production, the artist investigates data and imagery from these new methods of scientific exploration. BIOTA was commissioned by 516Arts for the exhibition, Species in Peril along the Rio Grande in 2019. In collaboration with local environmental organizations, biology labs and field scientists, the artist used DNA sequencing technologies to analyze DNA strands of one water sample collected from the Rio Fernando in Taos.
According to an article in NATURE magazine, "While invisible to the naked eye and thus somewhat intangible, the abundance and diversity of microorganisms underlie their role in maintaining a healthy global ecosystem: simply put, the microbial world constitutes the life support system of the biosphere."
Agnes collaborated with Marcel Schwittlick who wrote the data visualization code in OpenFrameworks. This bio-data was used to generate an algorithmic pattern of growing circles visualizing the diverse species collected from the water sample. The data derived from DNA results showed 700 microbial species and their abundance level. The algorithm is projected into the liquid bubbles which contain live freshwater microalgae to highlight their role as a bio tool for climate change mitigation and restoring biodiversity in water. Microalgae produces approximately half of the atmospheric oxygen while using carbon dioxide to grow photoautotrophically.
Medium: Copolyester, fiber optics, projector, Openframework code, microalgae
Interdisciplinary Team: Marcel Schwittlick, artist/coder for data visualization
Mr. DNA, DNA Sequencing; Elhanan Borenstein, Associate Professor of Genome Sciences, University of Washington; Luke Spangenburg, Santa Fe Community College Trade and Technology Center, algae samples; Katie Bryant, Upward Bound Math & Science, advisor; Screen Solutions International, Sponsor/advisor; Cisneros Sheet Metal, Sponsor; Glasco, Sponsor; CERN Data Center, copolyester fiber optic form development from Fluidic Data.
2021 Visionary Artist Award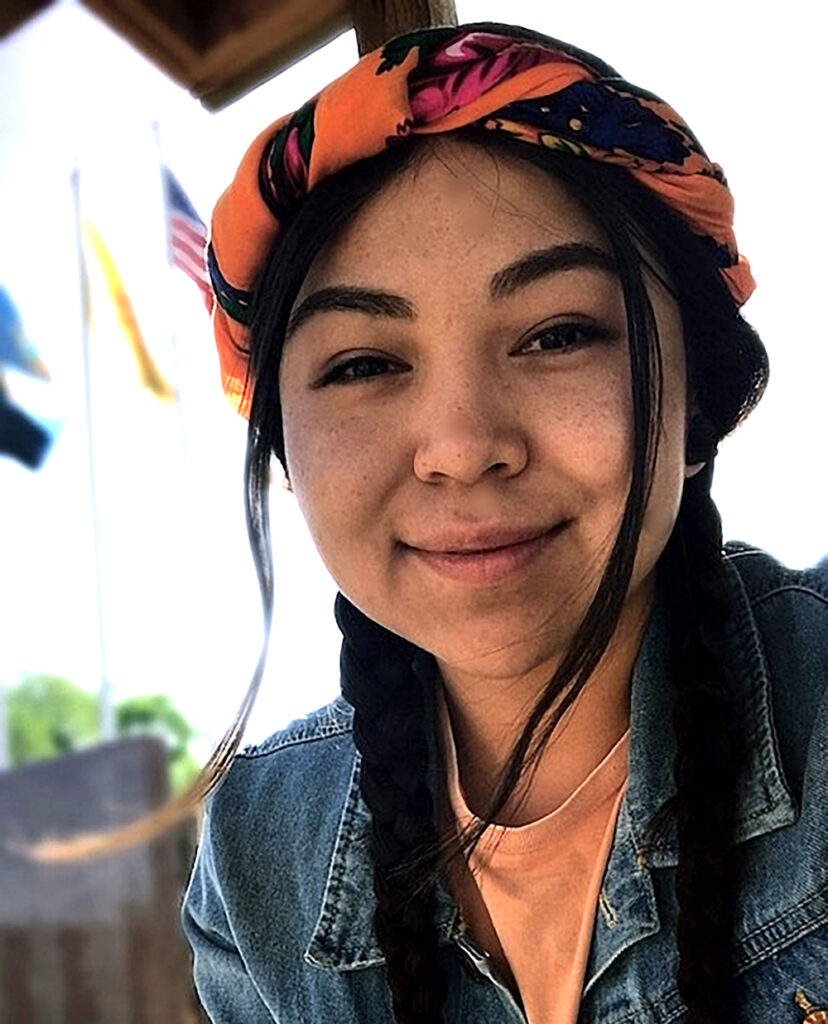 "Through my art, I work to reflect the beauty that has endured in the southwestern tribes by depicting each figure wearing traditional wears with hints of modern influences. I use my art to inform my audience about Indigenous resilience. We stand strong today."
My work is inspired by the cultural traditions of my Pueblo and Navajo heritage. I paint and draw what I've seen growing up around Taos Pueblo and the Navajo Nation. I incorporate a mixer of styles into each piece I create. I weave together traditional attire from the Pueblos of New Mexico or Navajo traditional garb, Pueblo and Navajo iconography, anime stylized figures, and graffiti aesthetics.
DeAnna Autumn Leaf Suazo was born and raised in Taos, New Mexico. She splits her time between Taos Pueblo and Santa Fe, New Mexico. While in Santa Fe, Suazo attends the Institute of American Indian Arts, completing her Bachelor of Fine Arts degree in Studio Arts.
Suazo's work has been exhibited across New Mexico— she is currently showing at the Revolt Gallery in Taos, "The Sovereign Show," at the La Fonda Hotel in Santa Fe, a painted room in the Nativo Lodge in Albuquerque, and the Millicent Rogers Museum in Taos, New Mexico. Suazo has participated in the Southwestern Association for Indian Arts (SWAIA) Santa Fe Indian Market for ten years, the Heard Indian Market and Fair in Glendale, Arizona; the Smithsonian's National Museum of The American Indian Artist Market, New York City; The Gene Autry Museum Artist Market in Los Angeles, CA; and other prestigious artist markets and shows nationally. This current year, Suazo was nominated as a SITE Santa Fe Scholar.
Nick Beason, Lise Poulsen and Michael Vigil
2019 Taos Artists Visionary Award
The winners of the prestigious Peter and Madeleine Martin Foundation for the Creative Arts "Visionary Artist" awards for 2019 are Michael Vigil, Nick Beason and Lise Poulsen.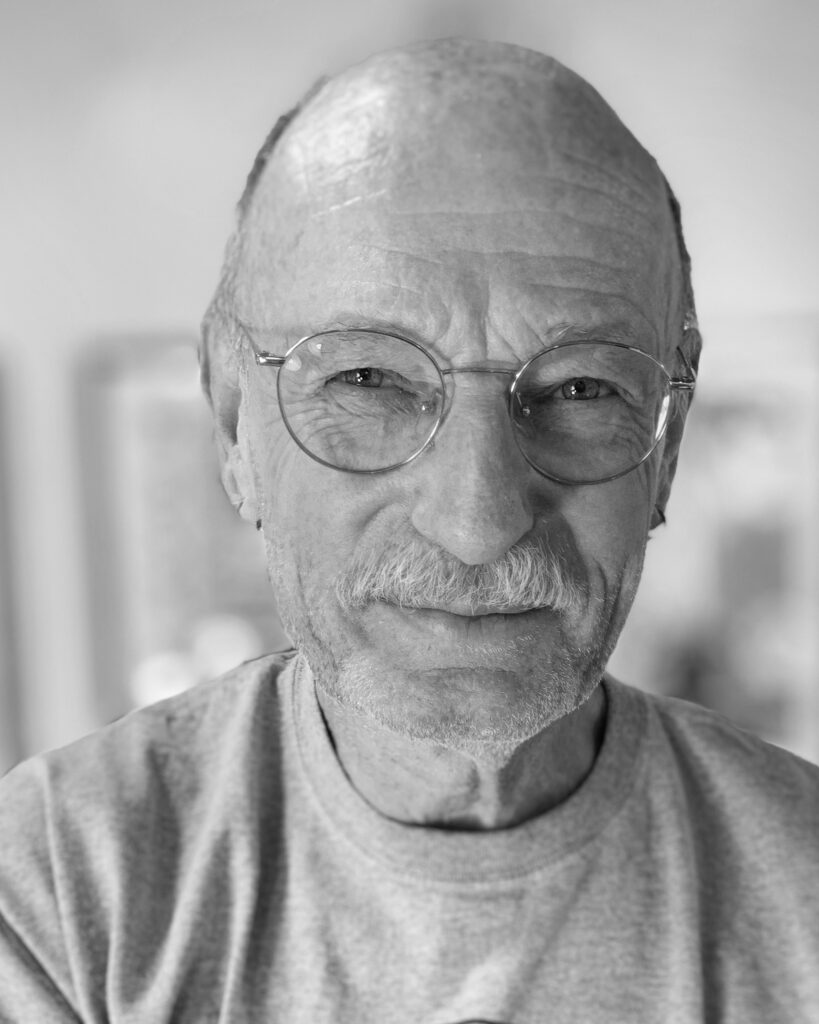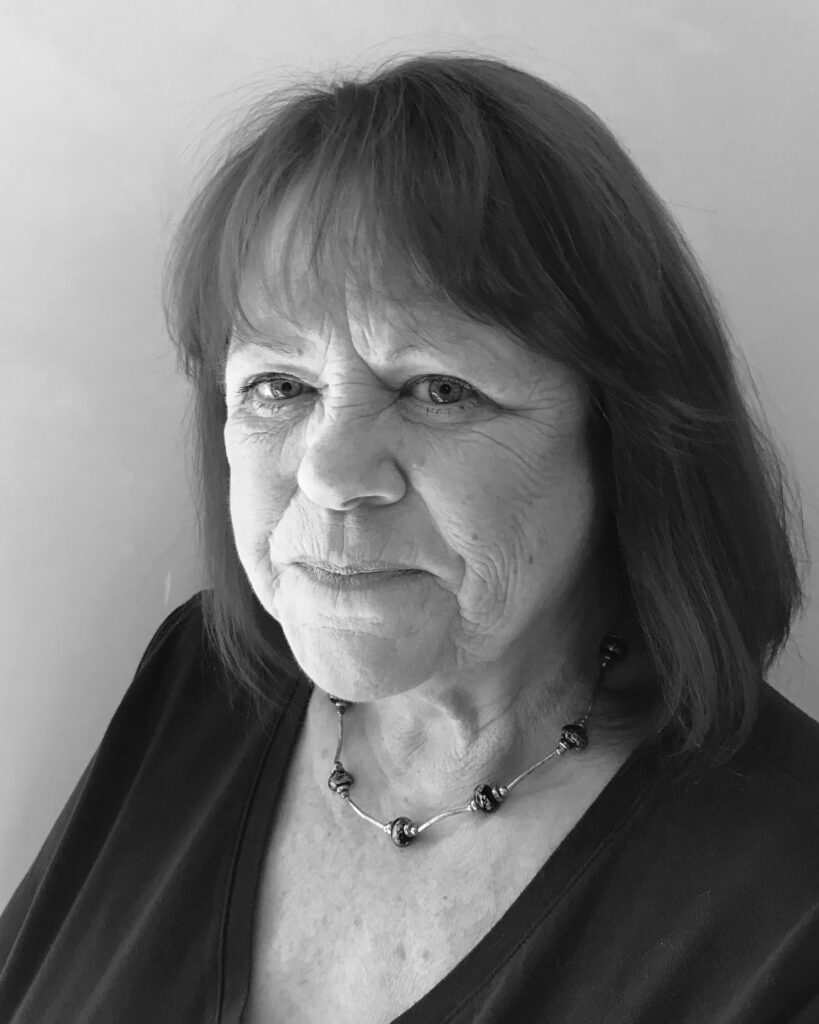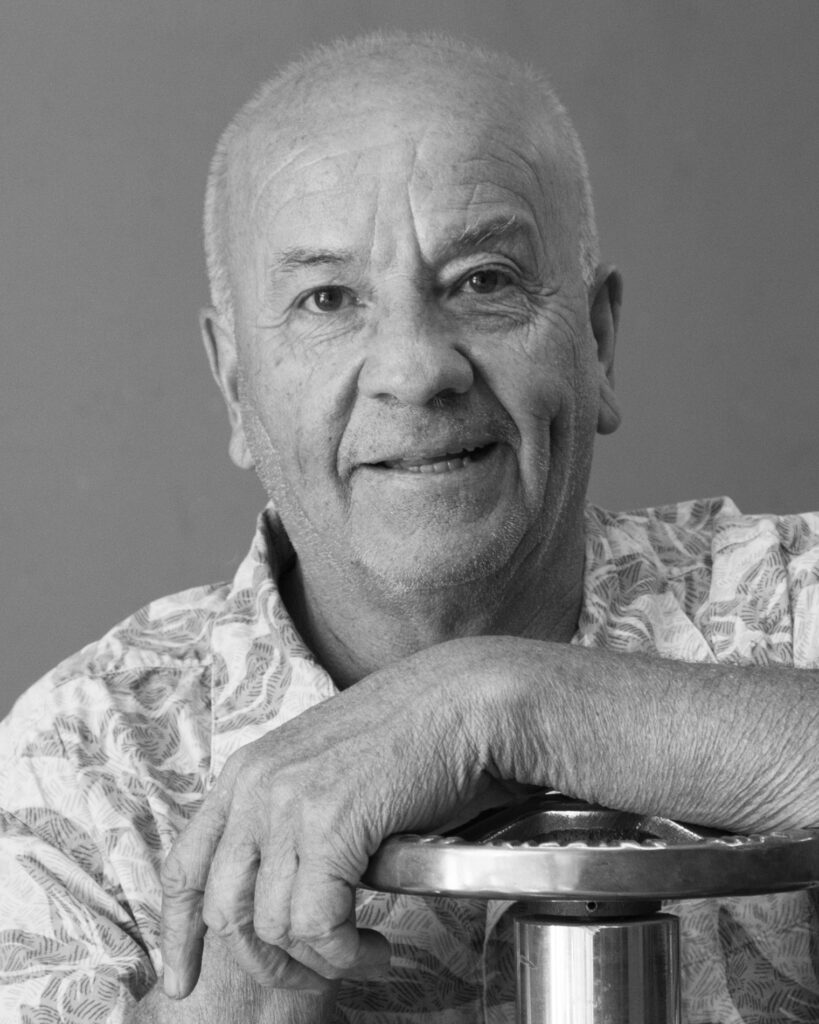 Nick Beason is a printmaker and co-owns Gaucho Blue Fine Art Gallery with his wife, Lise Poulsen. Of his work he noted that, since his upbringing in the 1960s, he has been "drawn to and inspired by impactful graphic images. "My inspirations range through 'newsreel,' a healthy dose of iconoclasm, a love/hate relationship with the fashion industry, a line of poetry…"
Lise Poulsen grew up in England, "surrounded by a family who knitted, tatted, sewed, and embroidered." She resisted fiber as a vocation but eventually "fell in love" with it over two decades ago, starting as a fine paper and book maker. An even greater love of Poulsen's is her "support for local art communities," believing "in helping other artists to be successful through providing economic and educational opportunities."
Michael Vigil is a contemporary artist whose evocative oil paintings have earned him a widespread reputation as an abstract expressionist and colorist. Widely hailed as a master printmaker—specializing in lithography, monotype and etching, he is the owner of Graphic Impressions and the Veloy Vigil Fine Art Gallery.
Maye Torres and Rob Nightingale
2018 Taos Artists Visionary Award
The Taos Fall Arts Festival (TFAF) Committee recently announced the winners of the prestigious Peter and Madeleine Martin Foundation for the Creative Arts "Visionary Artist" awards for 2018, and they are Maye Torres and Rob Nightingale.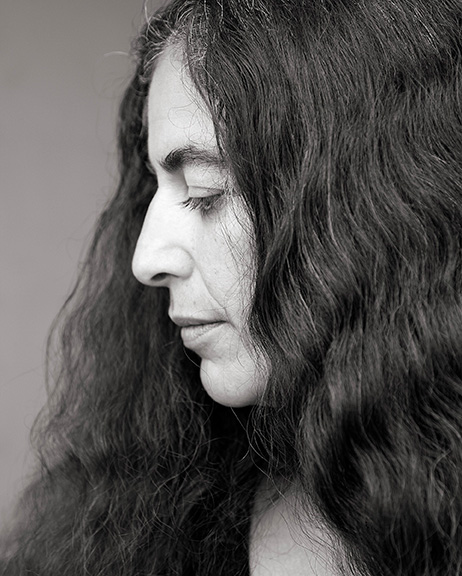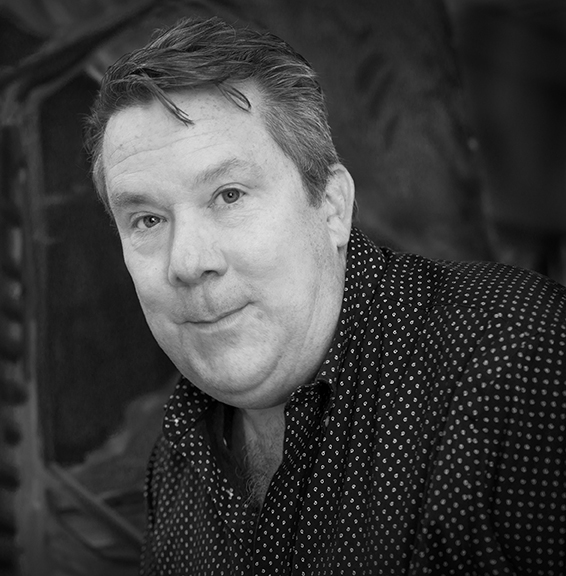 Whether a resident or a visitor, you are familiar with Wilder Nightingale Fine Art, located on historic Kit Carson Road and noted as one of the best galleries in town. What you don't know, perhaps, is that Rob Nightingale is an artist in his own right, one who has not only curated his eye to select the finest artists for representation, but who also challenges himself in creating art that speaks from his soul.
"I have been painting on and off as I made the time. Sure, I may run a gallery and people may say to me, you must have no time. One can always make time," Nightingale said.
Nightingale's paintings are deep, mood invoking works that create as much the feeling of impending storm and shadow as a unique way of looking at the Taos landscape. He will be debuting all new work at the Taos Fall Arts Festival.
"My painting style has always been dark. Melancholy, I've been told. When I first heard that term I thought it meant 'bad' [but] I have always loved the nighttime. The sound, the silence, the breeze."
"My images are local, regional from my perspective [and] mixed with a collage of thoughts and moods. My palette is muddy. Playing around and trying not to think too much about the names of colors I apply. Just the color. I will paint, stop, look at the painting, watch a little telly, look at the painting, paint, stop, watch a little," he continued.
The artist/gallery owner represents a wide array of artists including many preeminent names such as the late Rory Wagner, and contemporary favorites Peggy Immel, Valerie Graves, Michelle Chrisman, and Stephen Day.
Members of the Taos Fall Arts Committee noted, "Nightingale has owned and operated Wilder Nightingale for 28 years. The number of artists he has launched and promoted in Taos over almost three decades has not only offered support to each artist, but has grown the art community and invested in the economy of Taos. The gallery has been voted 'Best in Taos' repeatedly."
Maye Torres recently opened 107-B, the newest gallery on Taos Plaza. Torres has a long history with art in Taos as the daughter of Cecelia Torres, who owned New Directions Gallery in the same space for 17 years, and whose family stretches across generations here in northern New Mexico.
She was also influenced by her family's travels throughout Central America when she was a child, and carried with her an unwavering appreciation for creativity as she saw in the villages of El Salvador and Ecuador.
Torres, who has studied with many internationally known artists from Taos–including Ted Egri and Larry Bell–ensures that 107-B exhibits innovative work from world-class artists. Her opening night receptions are known for their excitement–including music, costume and performance–and signifying to all that art in Taos is alive, well, and moving forward.
The committee said, "Torres' work is not only beautiful but emotes strong emotion around the traditions and history of Northern New Mexico. Her elegant drawings are often incorporated into larger works requiring the viewer to travel through the beauty of the piece to access it's deeper meaning."
Nighingale said, "Taos Fall Arts has always been an event I look forward to. I have been involved with it for maybe 20 years or so."
"My first experience was when i entered a painting. I was so excited only to find my painting hung by the men's bathroom entrance. I was crushed. Then when I started hanging the Fall Arts shows I gained total respect for the previous curators. It was a really hard job hanging hundreds of various styles, sizes of art and all the artist personalities involved."
"I realized I couldn't make every artist happy. Despite changes, loss of venues, and changes to the committee, Taos Fall Arts have kept it going. I feel it's important for established artists to be a part of it, along with the new up-and-coming ones for they once were young pups themselves."
Nightingale and Torres will be feted at an award ceremony at the Opening Party of Taos Fall Arts Festival, September 21, 2018, from 5:00-7:00 p.m. Each will also receive a cash award of $1500 to be given with the Visionary Artists Award Certificate at that time.
The TFAF Board accepts nominations from Taos County galleries, businesses and board members. This year's nominees were selected from 15 nominations.
Past Taos Artist Visionary Awards
Siena Sanderson, 2017
Sanderson has been working with children and creating art in Taos for over 30 years. She brought art directly to Taos neighborhoods with her creation of the Neighborhood Arts Project. This program developed into SmArt House, an after school program now run through Youth Heartline. She was part of the on-going SEED exhibits that designed a children's educational component, teaching the science of  seeds along side artwork inspired by the images of seeds. Siena is a Family Navigator for Las Cumbres Community Services.
Sarah Hart, 2017 
Hart's distinctive artistic and printing style have created hundreds of posters for live shows in and around Taos, non-profits, bands, schools and businesses.  Hart Print Shop has become a mainstay in the Taos community. Typically printed on the inside of old beer boxes, Hart's posters have become coveted local collectibles over the years – many Taosenos boast extensive private Hart poster collections, grabbed from the bulletin board at Cid's or the windows at the World Cup. She is the owner of Hart Print Shop and Co-owner of Ennui Gallery on Bent Street.
Brandi Jessup, 2016
Previous owner of Taos Clay Studio in El Prado, Jessup is recognized for her "commitment to building opportunities for lifelong learning and experimentation in the visual arts." Her business model has community outreach as its foundation, with classes and internship and residency programs being conducted in her expanding gallery space. Jessup considers herself "a writer, a traveler, and a maker".
Christina Sporrong, 2016
Sporrong is forever etched upon the memory of the Taos community, as she performed from the top of TaranTula during the 2015 TFAF. The enormous climbable spider, replete with embedded lights and loudspeakers, became emblematic of that festival, but long before it made its debut in Taos it had been to Burning Man and Glastonbury, and now resides at Santa Fe's ground breaking installation, Meow Wolf. With a BFA from Parsons School of Design, Sporrong is part performance artist, part metal sculptor, and one of a small cadre of female commercial blacksmithing and fabrication shop owners. She is the owner of Spitfire Forge.
Scripture, 2015
Scripture's path as an artist was less a decision and more a pre-destined condition. As a Taos teenager whose art was tagging graffiti in the Taos community he had problems with law enforcement. After his son was born he realized he wanted to make a living with his art. Through collaboration with a local well know artist, Steven Gootgeld, he formed Hobo Free Heart. He was then asked to co-curate of the tremendously popular exhibit"Orale!" at the Harwood Museum. His "Low Rider" art can be seen all over Taos in interesting nooks and in a few short years he now has a national following. 
J. Matt Thomas, 2015
Thomas is an architect, artist and the founder of Studio Taos, an interdisciplinary design and research firm based in Taos, New Mexico. He holds a Masters Degree in Architecture and Urban Design from Columbia University in New York. As an instructor with the STEM program at Taos Academy Charter School, he inspires youth through Create an Architectural Selfie workshops. Matt is determined to practice acts of urban design in the rural Southwest via The PASEO, an interactive installation and media street art event. Ever dedicated to a healthier, stronger and more creative community, Matt is also an organizer of Pecha Kucha Night Taos and Director of Collections at the Harwood Museum.